---
Plegaderus marseuli Reitter, 1877
---
Plegaderus marseuli Reitter, 1877c: 371 [Japan].

Plegaderus (Plegaerus) marseuli: Nakane, 1963: 67; Kryzhanovskij and Reichrdt, 1976: 86 [kye]; Mazur, 1984: 13; Hisamatsu, 1985: 222.

Japanese name: Mune-mizo-tsubu-emma-mushi.

Plegaderus (Plegaderus) marseuli: Ôhara, 1994, 211.

Plegaderus (Plegaderus) marseuli: Ohara, 1994, 211.
---
Original description. "Oblongo-obovatus, convexus, niger aut piceus, antennis pedibusque rufo-brunneis; fronte punctulata, prope oculos subtuberculata; prothorace sulco transverso in 2 inaequales partes diviso, ubique aequaliter subtilissime punctato, margine laterali incrassato interrupto, elytris dense sat fortiter punctatis; prosterno utrinque sulcato, costa media latiori versus basim interrupta, excavata, dense flavo holosericea. -- Long. 1.5 - 1.8 mm."

---
Ohara (1993b)
Specimens examined. 1 ex., Mokoto-yama, collected from under bark of Abies sachalinensis.
---
Specimens examined [additional records]. (Ohara, 1999a).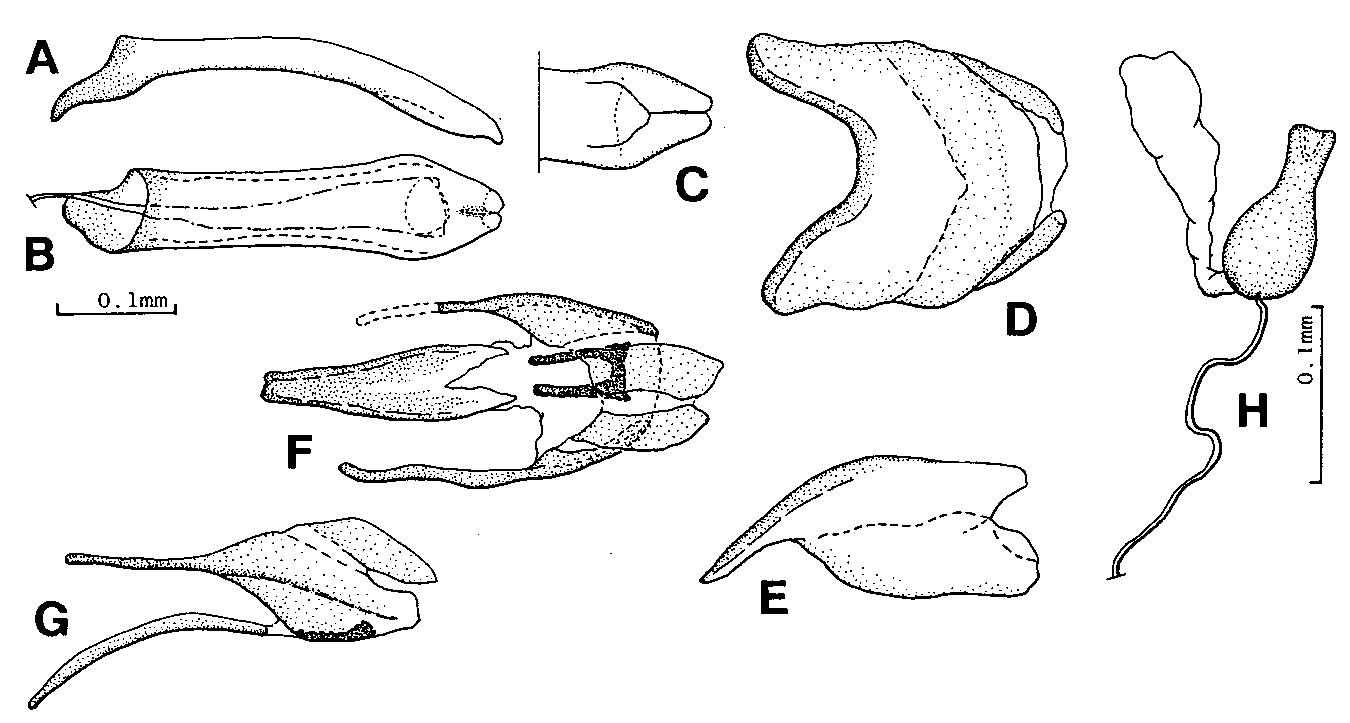 [Hokkaido] Proper: Nopporo (1 ex., 23/iv/1973, HMH), Y. Sakamoto.
[Honshu] Aomori-ken: Ôminato, Mutsu-shi (4 exs., 6/v/1978, APM), K. Shimoyama & S. Sato.
---
Distribution. Japan (Hokkaido, Honshu, Shikoku, Kyushu).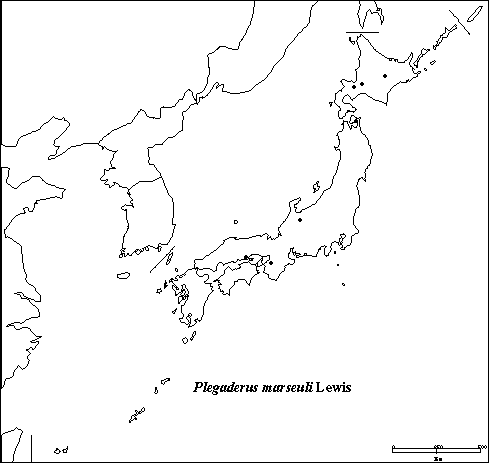 ---
Emmamushi.Home/Abraeinae/Plegaderus/References
Produced by Masahiro Ôhara (homepage), The Hokkaido University Museum, Japan